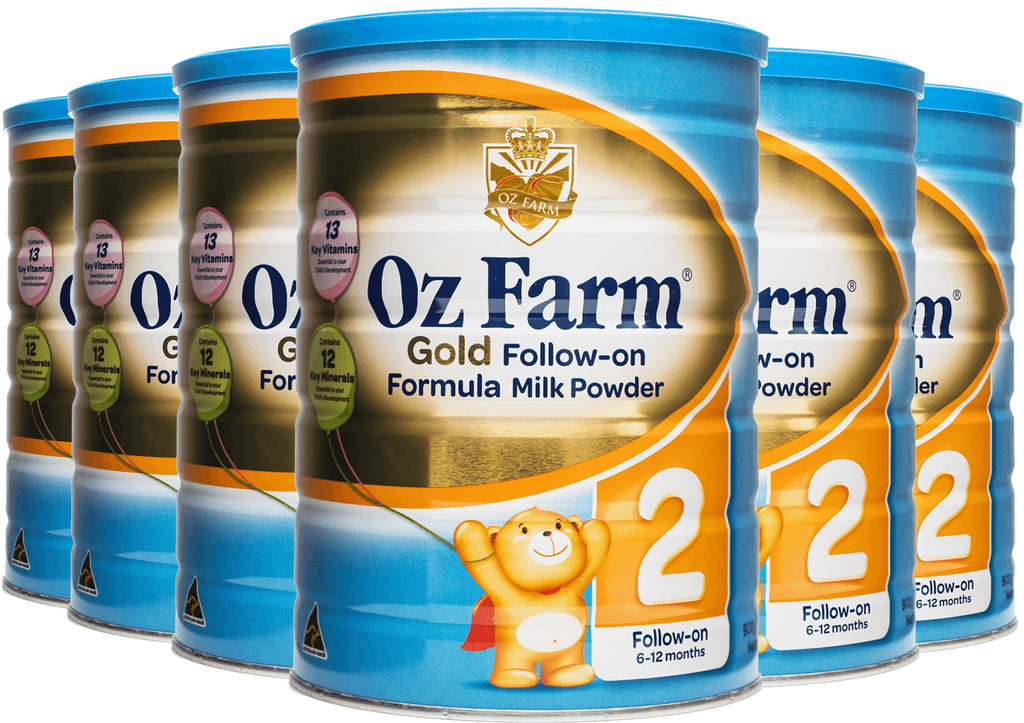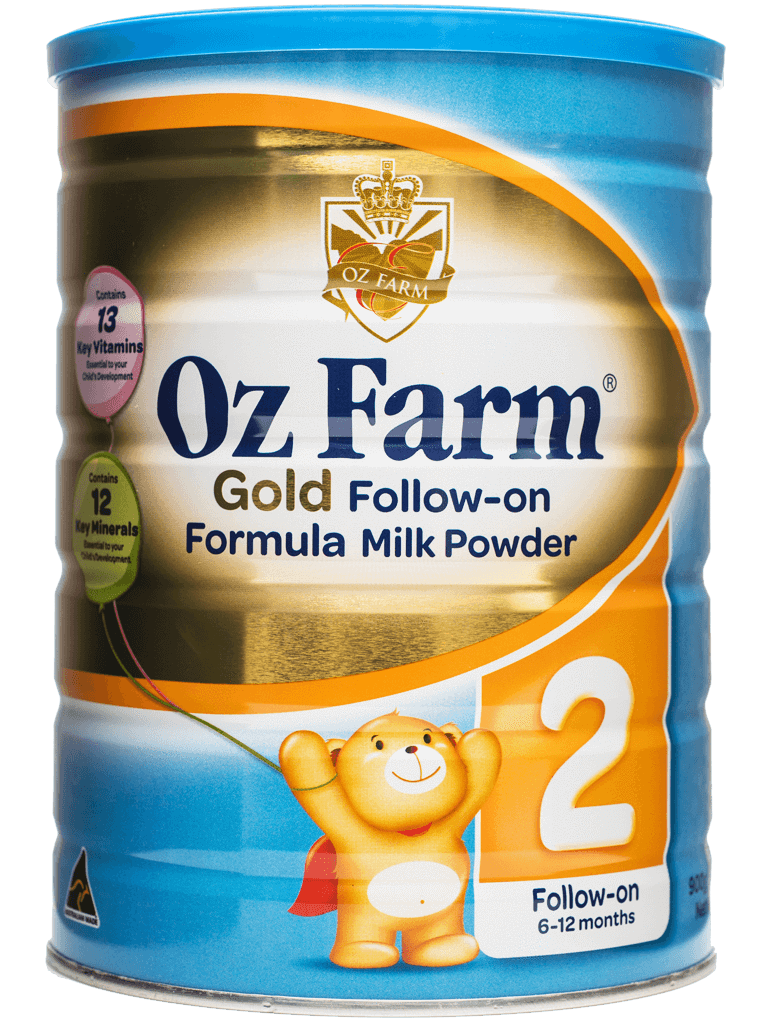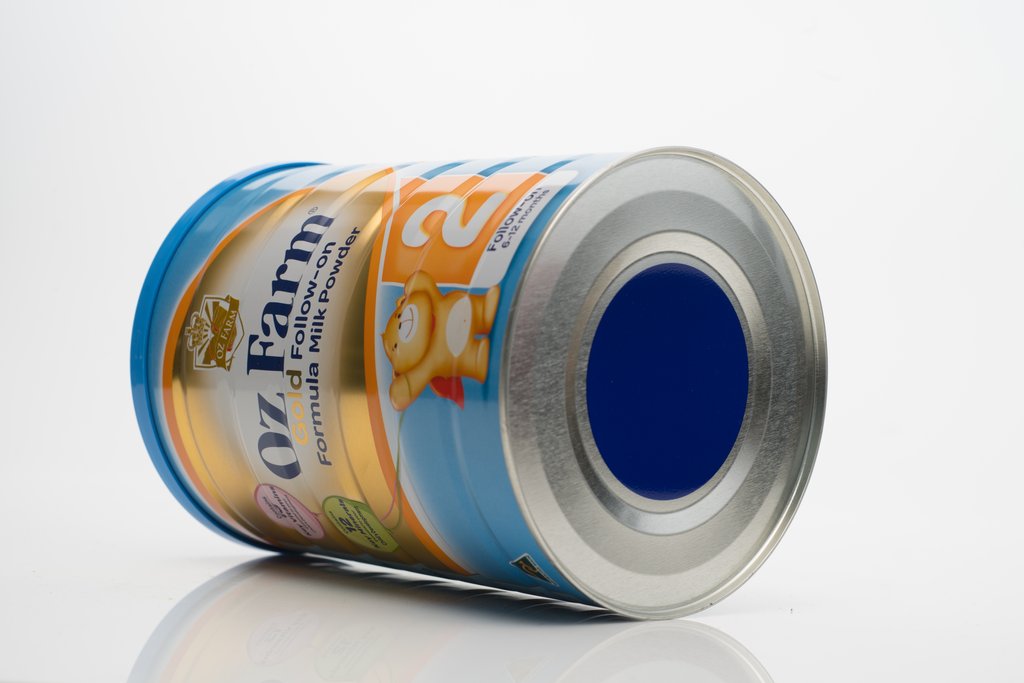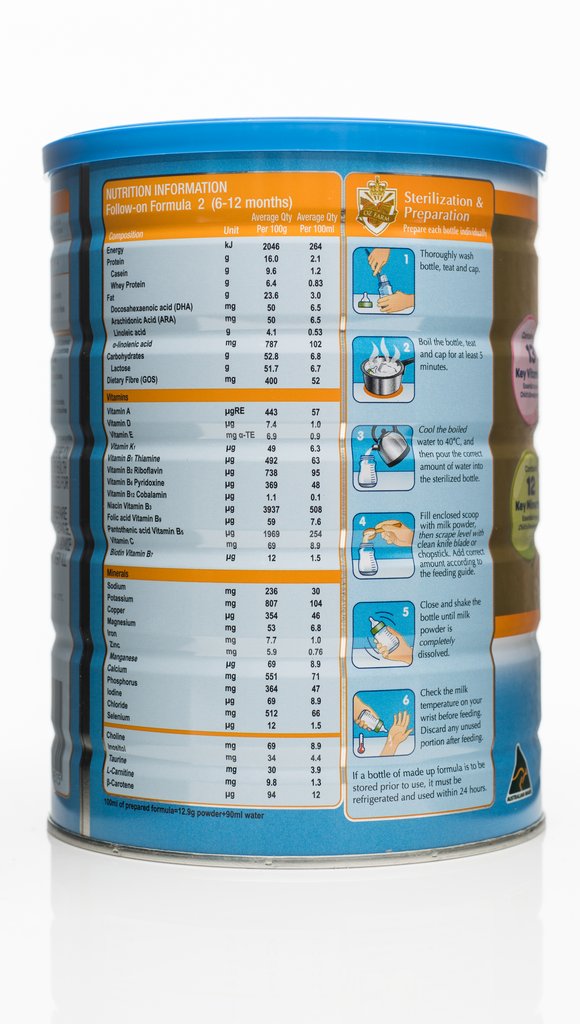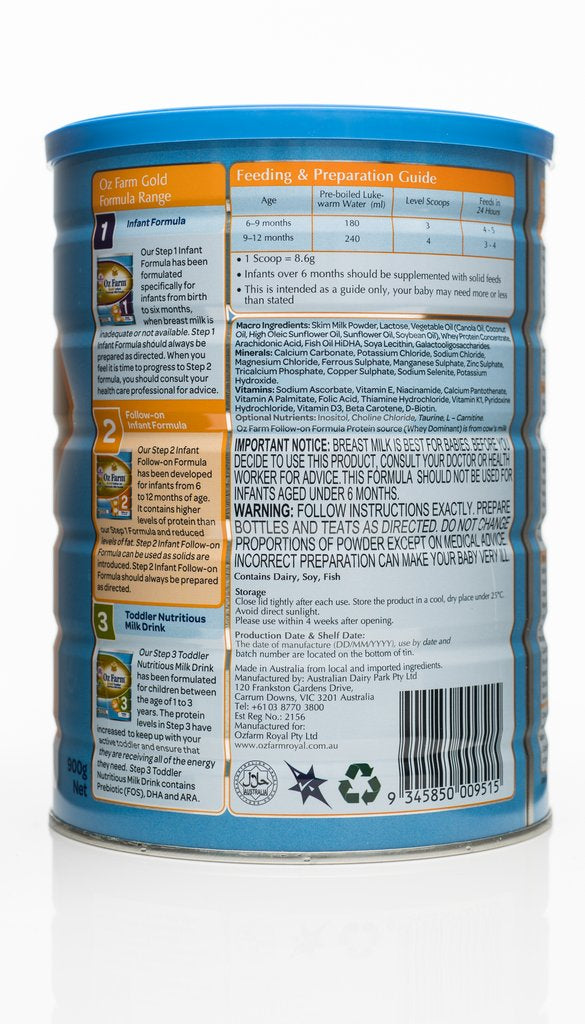 OZ Farm Gold Follow-on Formula (6 * 900g)
$105.00
OZ Farm Gold Step 2 Follow-on Formula is a premium follow-on formula designed for babies from six months to 1 year of age. The formula has the latest ingredients and technology and meets the increasing nutritional needs of formula fed infants as part of a mixed diet.
Contains the goodness of cows' milk & essential vitamins and minerals to support normal growth and development
Contains Omega-3 DHA fatty acid
Contains Omega-6 ARA
Contains FOS & GOS Prebiotics to help the immune system
Zinc, necessary for normal immune system function
Iodine, Iron and Zinc contribute to normal cognitive function
Calcium and Vitamin D for normal teeth and bone structure
Sucrose (table sugar) free and no artificial colours.