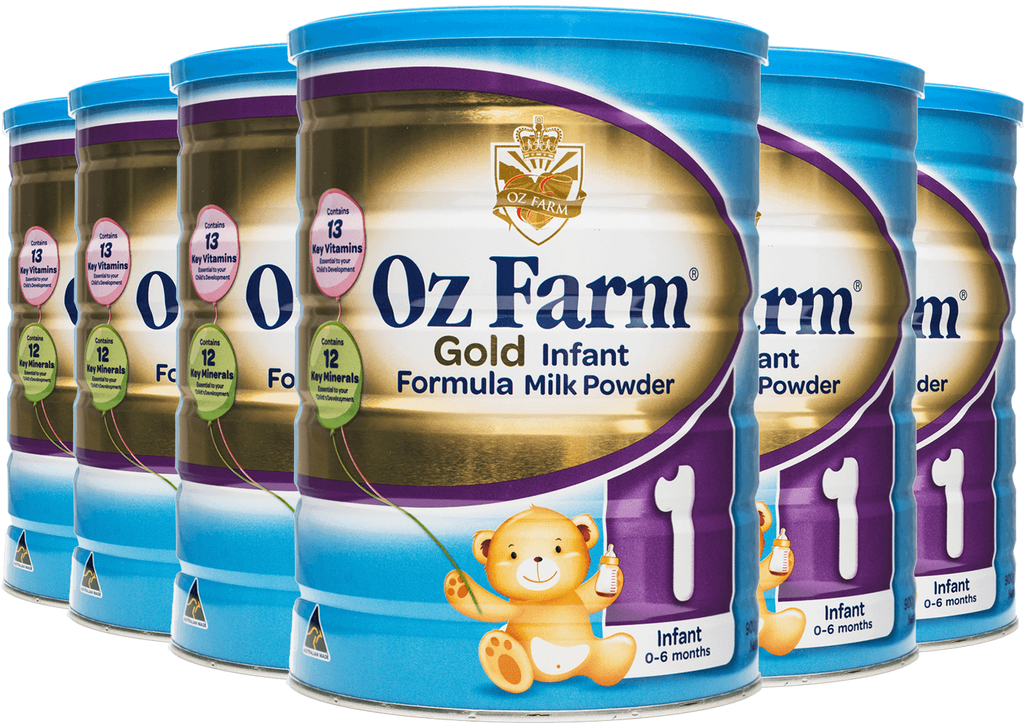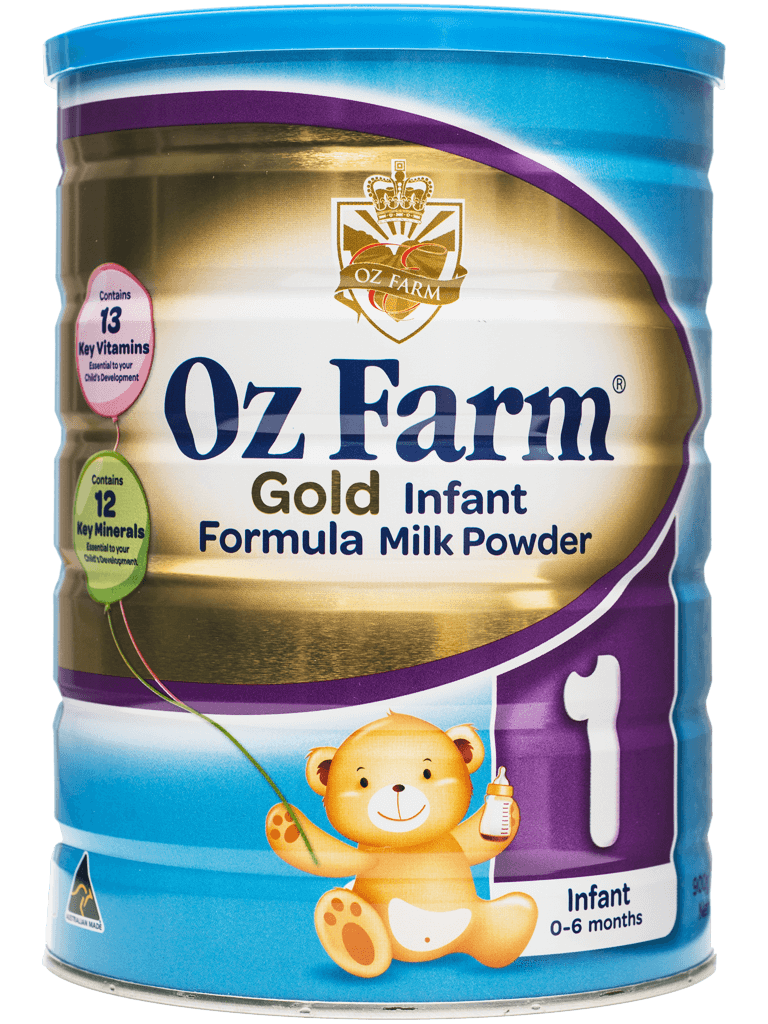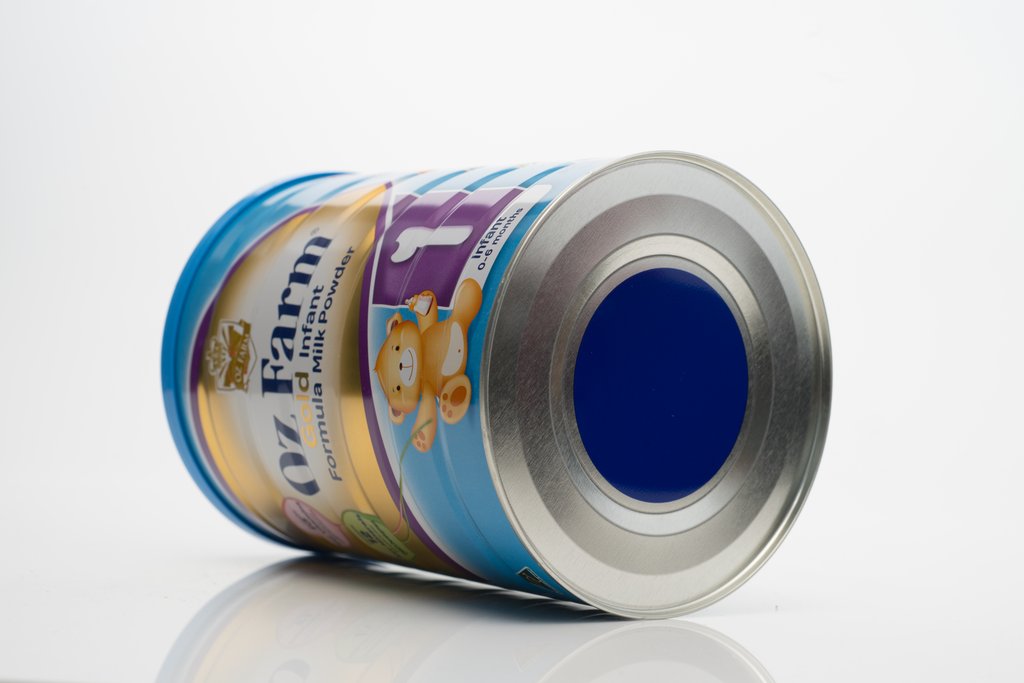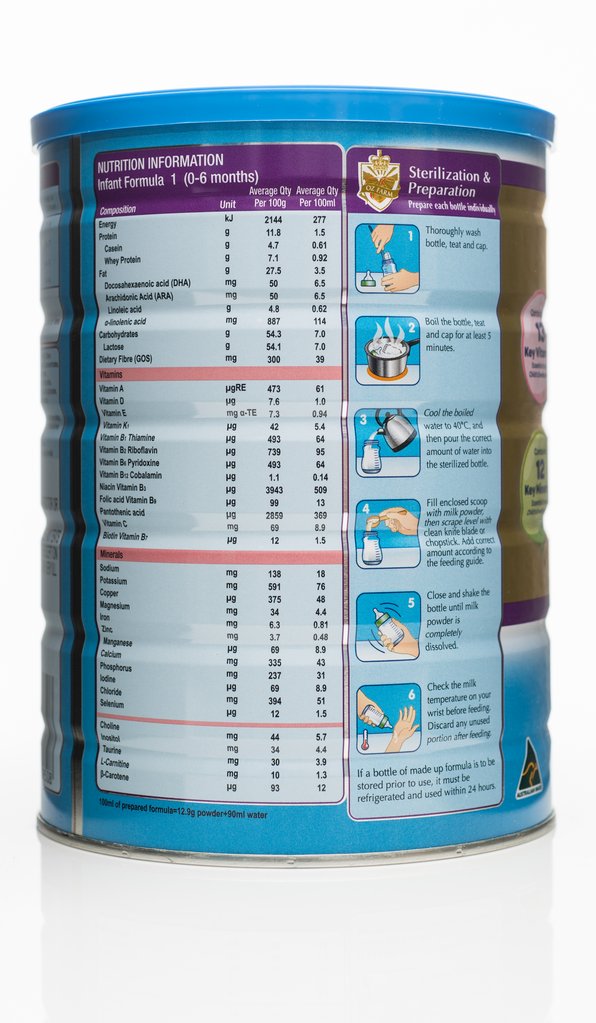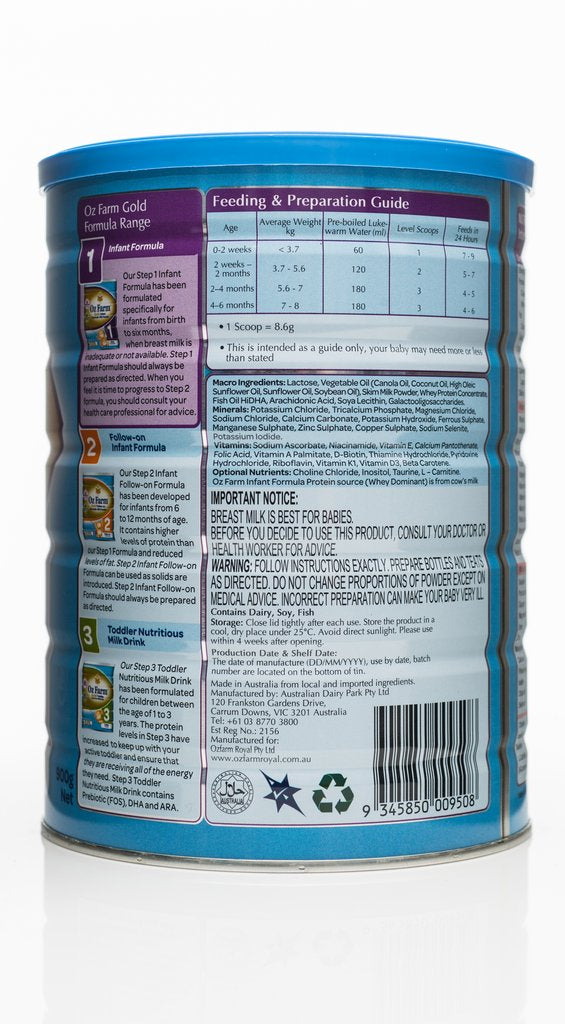 OZ Farm Gold Infant Formula (6 * 900g)
$105.00
OZ Farm Gold Step 1 Infant Formula is a nutritionally complete premium infant formula with the latest technology and ingredients. Our formula is designed for babies from birth to six months of age if not being breast fed or as part of mixed feeding.
Contains the goodness of cows' milk & essential vitamins and minerals to support normal growth and development
Contains Omega-3 DHA fatty acid
Contains Omega-6 ARA
Contains FOS & GOS Prebiotics to help the immune system
Zinc, necessary for normal immune system function
Iodine, Iron and Zinc contribute to normal cognitive function
Calcium and Vitamin D for normal teeth and bone structure
Sucrose (table sugar) free and no artificial colours.