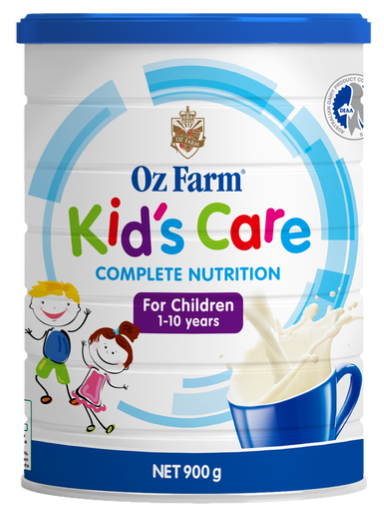 Oz Farm Kid's Care 900g
$24.00
Oz Farm Kid's Care is a great tasting vanilla flavoured complete nutrition formula and food for special medical purposes for children aged 1-10 years.
Kid's Care is made from a specialised composition of dairy based powders enhanced with vitamins and minerals to create a nutritionally advanced product.
Kid's Care contains essential nutrients to support healthy growth and development of children with picky eating behaviour particularly those with a reduced appetite. Kid's Care contains the added nutritional benefits of nucleotides, ARA and DHA and it is suitable as a sole source of nutrition or supplement for children.