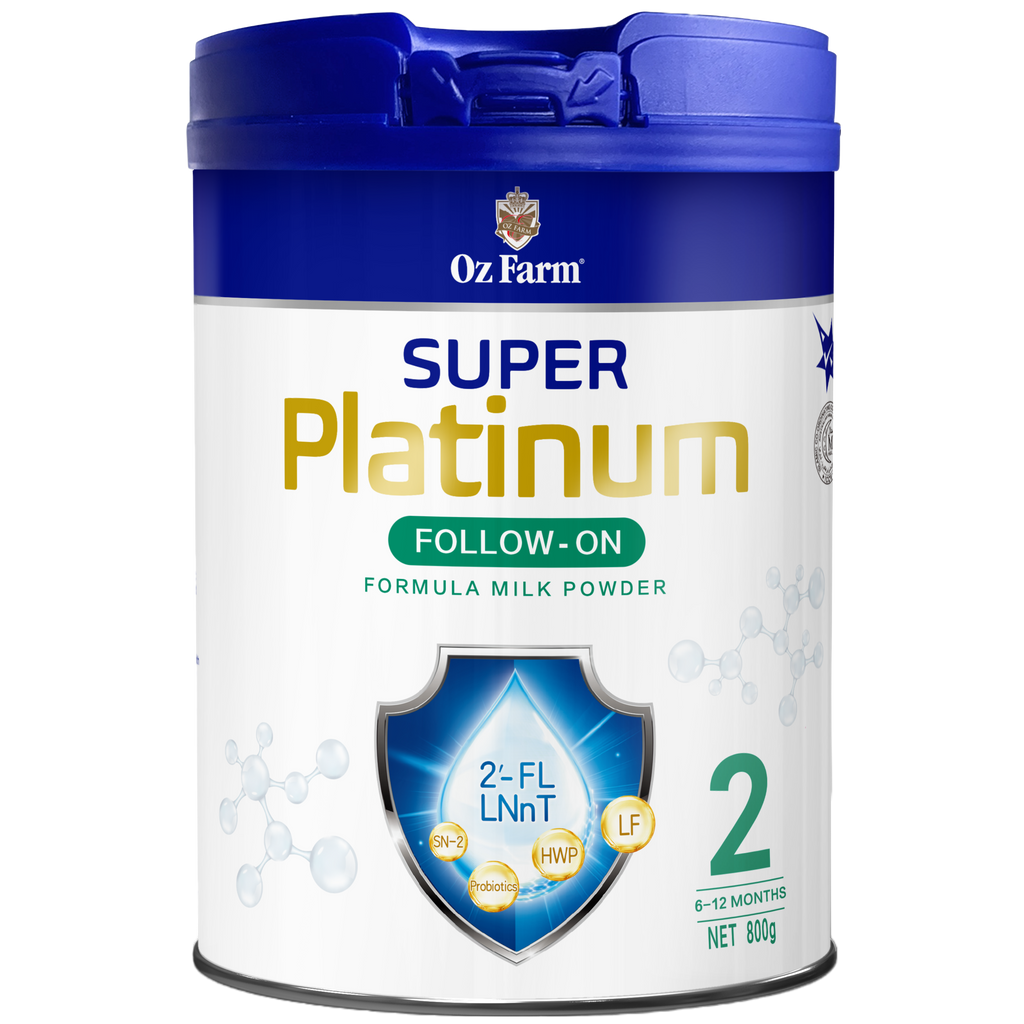 Oz Farm Super Platinum Follow-on Formula
$29.00
Oz Farm Super Platinum (HMO) Follow-On formula is specially formulated for infants from 6 months of age to 1 year by offering them with a great gut care when babies are also being introduced to initial solids.
 It contains more protein and calcium for increased bone and muscle development as well as many other essential vitamins and minerals to support all aspects of health and well-being.
- After Step 2, Oz Farm Super Platinum Toddler Formula will provide the next step for your child's nutritional needs. We recommend to always check with your healthcare professional.